Our Sauna Area
on 800 Square Metres
A holiday for body and soul. Relax and refuel in preparation for the next day. Enjoy a sauna in our luxurious sauna area, one of the largest in Bad Füssing, with a choice of 5 different cabins for your wellbeing.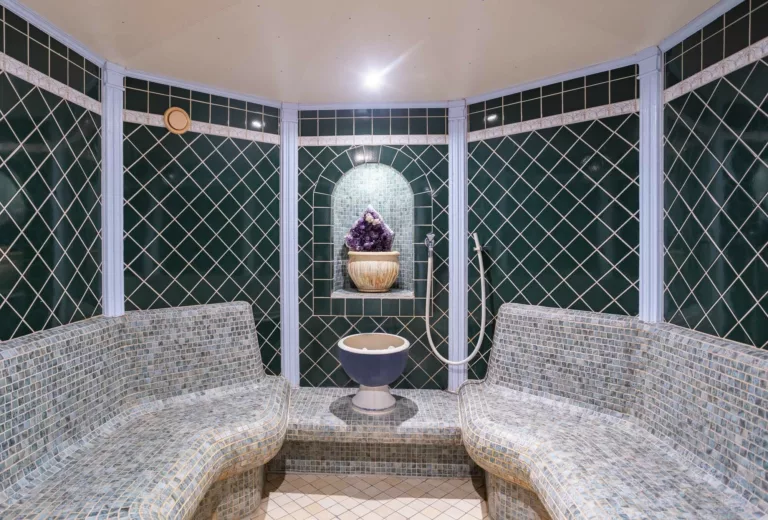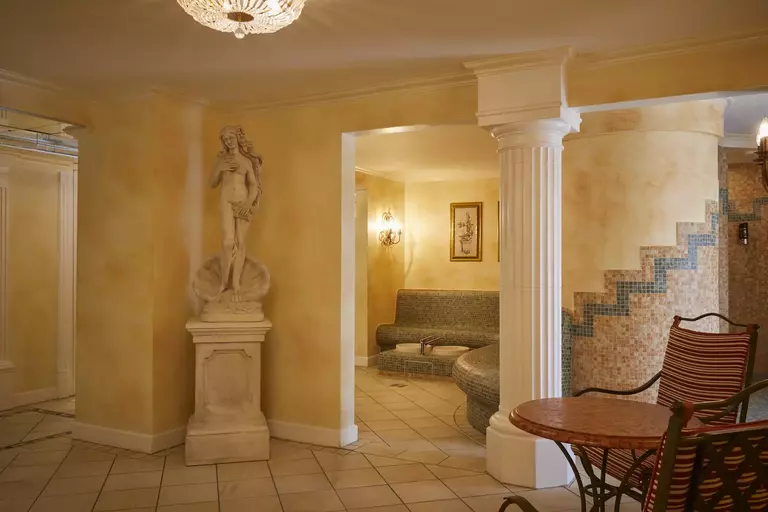 WHAT YOU CAN EXPECT
IN OUR SAUNA WORLD



Finnish sauna (up to 110°C)
Particularly beneficial in the cool season. 





Hay sauna (approx. 70°C)
To stimulate the metabolism and increase your resistance.





Flower laconium with coloured light and herbal stimulation (40-60°C)
Colours are living forces and sources of strength. Considered a beauty bath, promotes resistance and is preventive as well as vitalising.





Amethyst steam bath (45°C)
Air enriched with steam, for irritated respiratory tracts and rheumatic conditions.



GET REST AND
RECHARGE YOUR BATTERIES



Maritime climate cabin WITH ORIGINAL SEA SALT FROM THE BRETAGNE (unique in Eastern Bavaria). A session of 20 minutes is equivalent to a 3-hour walk by the sea. For treating a wide range of ailments, e.g. respiratory diseases, sleep disorders, allergies, etc. 




Relaxation Room with infrared heat loungers. 




Whirlpool with thermal mineral water in the winter garden.




"Room of the Senses" with heatable water beds.




Indoor Kneipp pool, plunge pool and various experience spiral showers with coloured light, fragrances and music.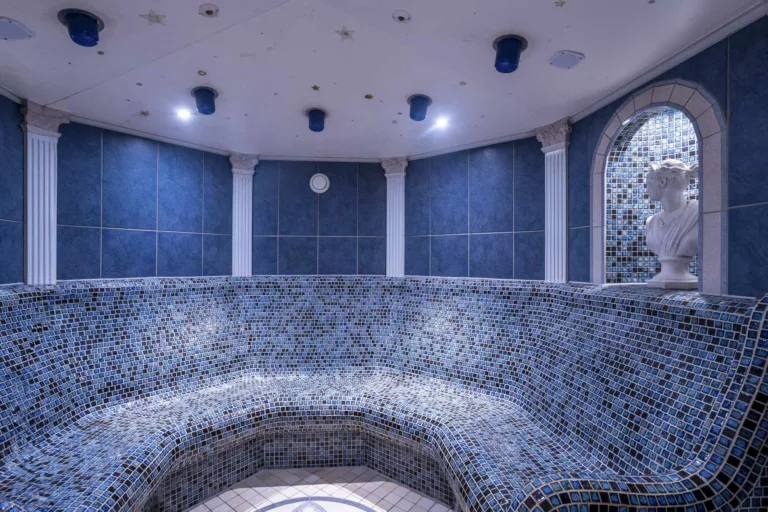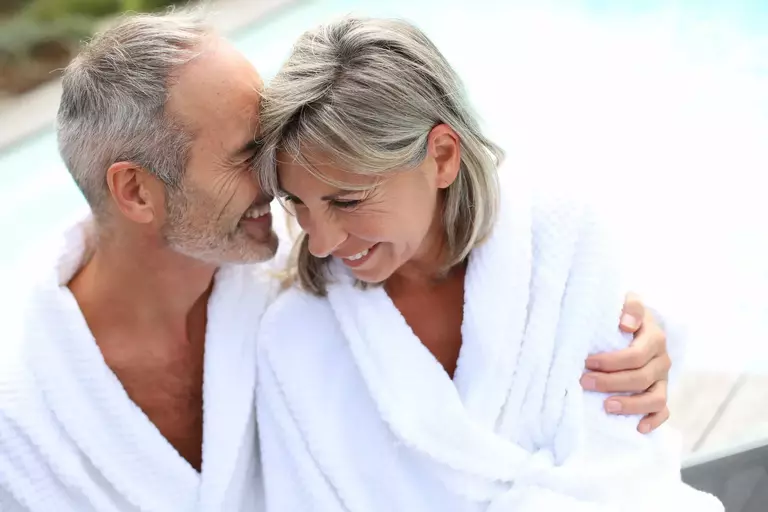 Opening hours
Our sauna area is open for you:




from October to April: daily from 1.00 pm to 9.00 pm;




from May to September: daily from 3.00 pm to 9.00 pm.